Twickenham Lido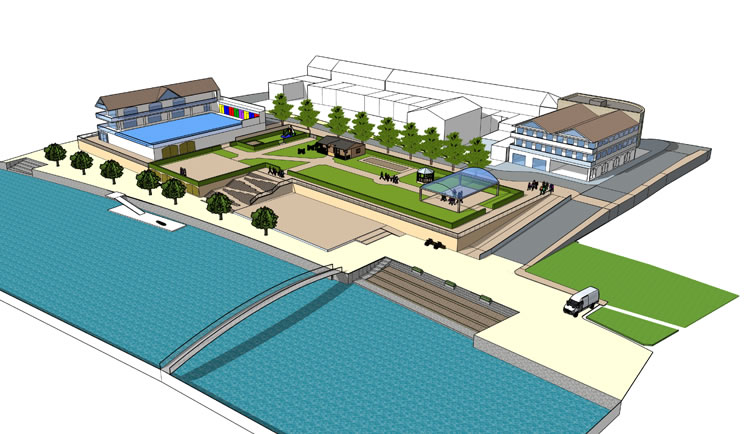 Sign Petition for a Lido HERE 4,806 signatures
View the latest concept version below
The latest Twickenham Alive concept for Twickenham Riverside is shown above. A lido is one of the facilities wanted by thousands of local people who have signed the petition and left comments.
This community facility could be run on similar lines, with similar pricing, to the popular Hampton Pool and would provide a destination to attract people to Twickenham Riverside.
A two-year Heritage Lottery project looked at outdoor swimming in the Borough and the pool on Twickenham Riverside (1935-1980).
https://lidosalive.com/twickenham.html
"A Tale of Two Pools: Hampton Pool and Twickenham Baths" allows local residents and the MP at the time, Sir Vince Cable, to recall their years of outdoor swimming in Twickenham and also looks at how the success of Hampton Pool could be used as a model for a lido in Twickenham.
https://lidosalive.com/memories.html
Twickenham Alive also took part in the original competition organised by the London Borough or Richmond upon Thames so is very familiar with the requirements for the site, by both the Council and residents.
Many residents in Twickenham, see a Lido and boathouses complex on Twickenham Riverside, along with the Stand Up Paddleboarding club, as a way of providing sport and leisure on the river in the centre of Twickenham. An integral community café and restaurant would act as a Magnet with positive consequential effects for the town contributing to the rejuvenation of local shops and businesses.