Twickenham Lido Images

A photo of Bristol Lido
This is what we could have in Twickenham
The above sketch shows an example of the proposed Lido
Below is a concept in conjunction with KMW
SIGNATURE BUILDING

A CALL FOR YOUR IDEAS FOR A DESIGN FOR A LIDO TO DISPLAY ON THE WEBSITE – please send your ideas.

The lido building could be modern, with glass as the main material. A cantilevered restaurant could float at 1st floor level, allowing views underneath from the pool to the river. This is just one idea for the lido.
Consultation: request for a modern signature building

SPACE IN FRONT OF THE LIDO
Public space is retained at the front of the lido building
Consultation: requested during our consultation with local stakeholders.

BOATHOUSES
Reinstatement of boathouses on the site. Boathouses could be located at the front of the lido or Diamond Jubilee Gardens with a small terrace above or in front of the lido.
Consultation: requested during our consultation with local stakeholders.
Epic SUP would like a boathouse for a club house. Twickenham Rowing Club has expressed an interest in a boathouse. The Music of Eel Pie Island Museum would like a boathouse. Support from Andy Sutch of Sport Richmond for the sporting element of the proposals.

CONNECTION TO DIAMOND JUBILEE GARDENS
The lido is next to Diamond Jubilee Gardens and access could be made from the lido on to the gardens.
Consultation: the return of a lido in Twickenham was one of the main requests for the new development on Twickenham Riverside.
THE POOL, SPA, CAFÉ, RESTAURANT
The pool itself is surrounded by the lido café and restaurant nearest the river and changing rooms, sauna and spa facilities around the remainder of the "courtyard", although these facilities could be sited below ground to minimise the visible structure.
THE TOWN SQUARE
The town square would be on King Street.
THE LIDO AND THE REMAINDER OF THE SITE
The remainder of the site is taken up with the requirements of the Council brief for residential, retail, commercial and Council offices. Plans are available for these but they are confidential to the Council. The lido and the boathouses were driven by a consultation carried out by Twickenham Alive and then further researched. Full funding has been obtained for the lido build which includes the proposal to run the lido complex using a business model which is proven to be very successful. The existing lido renovation on which our ideas are based is promoted by Visit Bristol and Visit England.
The council's development brief can be seen HERE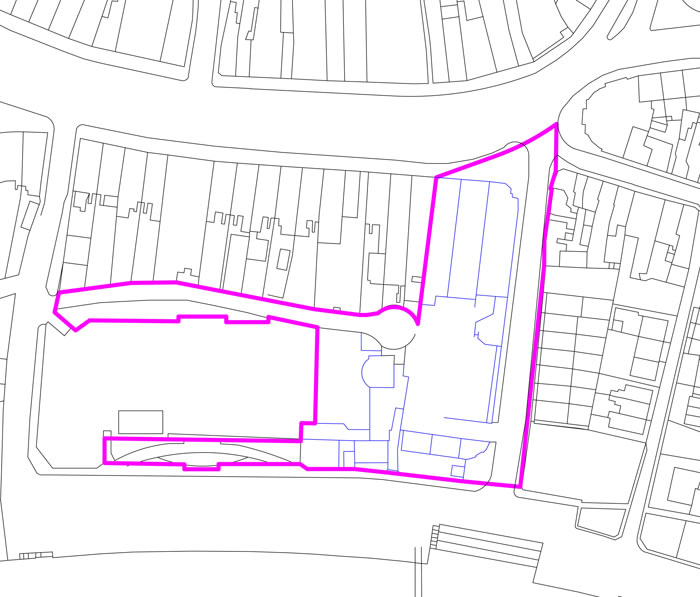 The above drawing shows the site to be redeveloped and the surrounding area
(Development area in magenta & structures to be demolished in blue)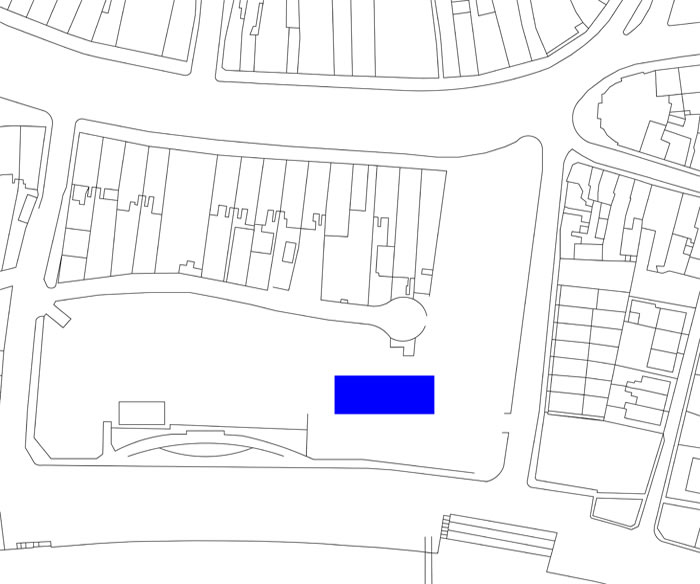 The above drawing shows the possible location of a 25m x 10m pool